Frame Grabbers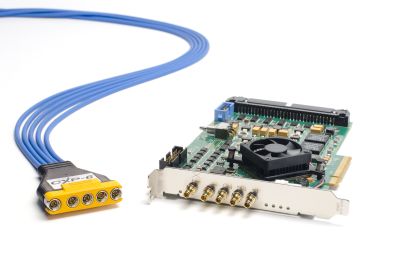 Need to move a ton of data really fast?
The modern answer to this question is the brand new standard called CoaXPress. Built from scratch to satisfy the needs of the Machine Vision Industry, CoaXPress picks up where Camera Link left off, solving the distance, power, bandwidth and cost problems all over simple coaxial cables.
Wondering what CoaXPress is?
CoaXPress, often called "CXP", carries 6.25 Gb/S of data, provides 13 Watts of power, squeezes in a 20 Mb/S uplink, and does all this over off-the-shelf, low-cost 75 Ohm coax. Even more amazing is that all this is supported over distances of 100 meters. CXP is Machine Vision system designers dream.
Need even more speed?
CoaXPress links can be aggregated as needed. The new BitFlow Cyton-CXP has four 6.25 Gb/S links providing a total throughput of 25 Gb/S. The back end of the Cyton is based on PCIe x8 Gen 2 DMA engine. This engine can DMA at speeds approaching 4 GB/S (yes Bytes per second)
Need a high speed uplink?
The BitFlow Cycton-CXP has a fith CoaXPress channel that can be used as a high speed uplink to the camera. This can be used for extremely accurate/low-latency triggers and/or bulk uploads to the camera.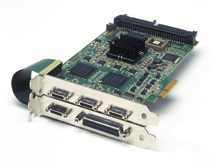 Still using Camera Link?
BitFlow has been making Camera Link frame grabbers since 2000. We have wide range of solutions to cover almost all possible application needs. From the low cost single/dual/quad Neon Family, the high power/high speed Karbon family. BitFlow has the right frame grabber for you.
Using multiple cameras per system?
BitFlow makes multi-camera frame grabbers in both CoaXPress and Camera Link versions. Use a single slot to acquire from up to four cameras. Multi-camera frame grabbers can drastically reduce system costs by reducing component counts and PCIe footprint.
Need power?
BitFlow makes Camera Link and CoaXPress frame grabbers that can power the camera over their main interconnect. For Camera Link, this means the boards are PoCL capable. For CoaXPress, this means that the boards are PoCXP capable. Powering the camera from the frame grabber simplifies system design and lowers costs.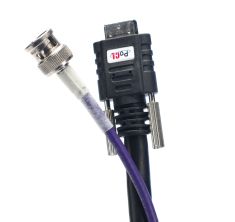 Require Precise Control?
All BitFlow products have all the I/O you will need for inputs/outputs/triggers/encoders, no matter how complex, and the software/architecture to control them.
Need reliability?
Our industrial strength frame grabbers have what it takes to run on the factory floor for years, yet are priced to make you forget the competition.
Need longevity?
We know it often takes years to deploy and new machine. More importantly, once it's in the field, an OEM wants to ship the same product for years. We design and build our frame grabbers so support long product cycles. In fact we are still building frame grabbers that first shipped in 1997.
3rd-Party Software Development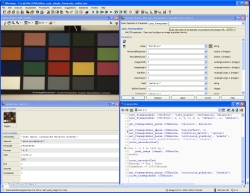 Using HALCON?
MVTec's HALCON is a powerful machine vision environment. All of BitFlow's frame grabbers are supported. Our driver has many custom modes and parameters that let HALCON users take full advantage of our board's capabilities
Using StreamPix?
NorPix's StreamPix software supports all of BitFlow's modern frame grabber. StreamPix acquires high speed sequence of images to memory or hard drives. It also offers advance control over BitFlow's product from directly inside the StreamPix environment.
Using Cognex VisionPro?
BitFlow was one of the first 3rd party frame grabber makers to support Cognex's VisionPro machine vision tool. All of BitFlow's modern frame grabbers are supported by our VisionPro adapter.
Using MATLAB?
BitFlow fully supports all aspects of image acquisition the The Mathwork's MATLAB environment. Once images are captured, they can be processing using the full power ot MATLABs many image processing routines.
Using LabView?
LabView is a enormous graphical programming environment. BitFlow's boards are available as Virtual Instruments (VI) that let you connect them right up to your image processing algorithms.
Using another 3rd party application?
BitFlow supports many 3rd party applications, for more information click here. If you don't see your package, let us know.
Application Development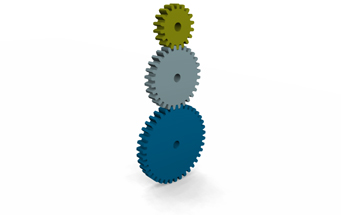 Want to roll your own?
Of course, many customers like to write their own software. Our Software Development Kit provides hi-level APIs that make integrating our boards into your application quick and simple.
Need to get up and running right now?
BitFlow's BufIn API does all the work of buffer management for you. A few lines of code and your acquireing directly into your application using a spophisticated buffer management system. The SDK also included a huge number of examples, most likely one is very close to your application and can be copied directly.
Need a special mode?
BitFlow's archtecture is completely open. If you need low level register access, there's an API for that as well, and all the registers of all of our products are documented in our reference manuals.
Need Linux?
We offer a super efficient Linux API that supports all modern 32-bit and 64-bit versions of Linux.
Need a monstrous amount of memory?
We have a true 64-bit SDK that runs on 64-bit versions of Windows.You can allocate as much memory as you can fit in your PC and out boards will DMA images to all of it without using any CPU cycles.
Have multiple image-based products?
Our "write once, use anywhere" architecture means that you only have to create one code base for use on any/all our products, greatly simplifying your product development and production.
Business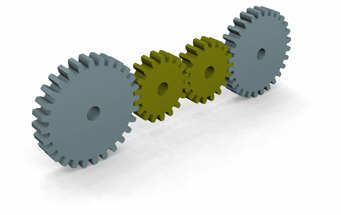 Need to contact a sales person?
BitFlow sells through world-wide through distrubutors, and in the United States through Manufacturer's Representatives. Our Sales Channel has been fully trained in our products and can answer you pre- and post-sales questions. Should you not have a representative in your territory, you can contact us directly with your questions.
Need support?
BitFlow provides some of the best technical support in the industry. We know you have a sophisticated application with a tight deadline, most of our customers do, and we'll do whatever is needed to get your application up and running quickly and reliably. Our customers start their first project with us because of our products' features, but the design their second, third, etc. project with us because of our support.
Need to know more about BitFlow?
BitFlow was founded in 1993 by a group of folks that had been in the imaging industry for years. Our first product provided a giant leap forward for machine vision customers by leveraging the emerging power of the Personal Computer. We have been designing sophisticated, yet easy to use, hardware and software for the machine vision market ever since. All along we have found and kept customers by providing personal and comprehensive technical support. As we look into the future, we see faster products with more power, more sophisticated software, but the same personal attention to our customers.